Service Summary
Whether you're looking to plan a migration to the cloud or to assess the security of your existing infrastructure and deployments, our range of cloud security services can help your organization build a secure cloud strategy that supports your wider business goals and objectives.
Our consultants will work alongside your organization to improve your understanding of your cloud security posture and identify any areas of vulnerability or risk. These insights will be used to mature your security posture while helping you derive the most value from your chosen cloud services.
Highly Certified Cloud Specialists - Bridewell's consultants each hold a number of accreditations from leading industry bodies, including MISA and CREST.
Extensive Experience Across Industries - Bridewell provides cloud security services to some of the most highly-regulated and complex organizations in the UK from a variety of sectors and of any size.
Cloud-agnostic Recommendations - Bridewell has experience across Microsoft Azure, Amazon Web Services (AWS), and Google Cloud Platform (GCP) and is capable of supporting your organization in meeting or exceeding any relevant security benchmarks.
Key Challenges Addressed
The cloud has become an essential part of how modern organizations operate, yet many don't fully understand how cloud environments relate to their cyber security posture.
In some cases, this can prevent them from achieving digital transformation as they feel unable to progress their cloud migration journey securely. In others, it can lead to cloud environments that are misconfigured, contain vulnerabilities, or are otherwise insecure.
However, with many organizations lacking the expertise or resource to drive improvements, they can find themselves unable to mature their security posture.
This is especially true where multi-cloud or hybrid cloud environments are used as they demand specific expertise across the different public cloud providers. Overall, this leaves many organizations with an unclear cloud security strategy that fails to align with business goals or contribute to the wider cyber security of the organization.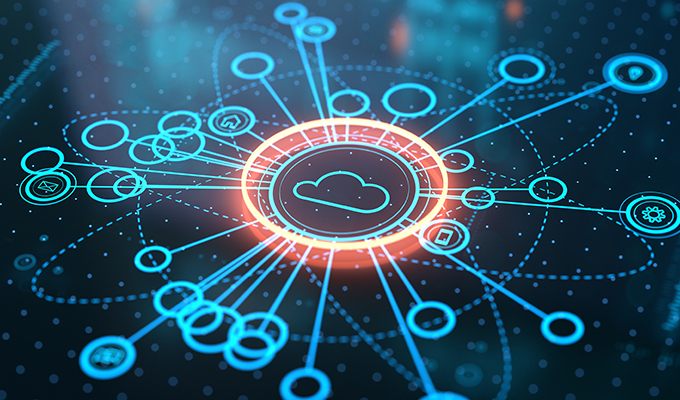 Key Benefits
Here are just some of the benefits of trusting Bridewell to assist with your cloud security:

Understand Your Cloud Security Posture
Our services a detailed, holistic and specialist perspective on your cloud security posture.

Simplify Digital Transformation
Bridewell's consultants will support and simplify the digital transformation and cloud migration process.

A Roadmap of Improvements
Bridewell will create a roadmap for optimizing your cloud security in line with the specific needs of your sector.

Security For All Cloud Hosting Environments
Whichever public cloud providers your organization uses, our consultants have the expertise to secure them.

Embed Cyber Security Best Practices
Bridewell will work with you to ensure cyber security is prioritized and considered at all levels of your organization.

Achieve Cloud Security Certifications
Bridewell can also help ensure your business has the necessary cyber security certification to operate effectively.
Why Bridewell?
As one of the UK's largest independent cyber security service providers, we're trusted by some of the most highly regulated organizations to protect their data, reputation and business. With our industry-leading certifications and our customer-centric approach, we're optimally positioned to provide end-to-end cyber security services tailored to your business' individual needs.
Award-Winning
Agile and Responsive Delivery
Strategic Insight and Technical Expertise
An Extension of Your Team
Flexible Commercial Models
Trusted by Microsoft
24x7 MDR & Security Operations Center
Dedicated to Cybersecurity
Cybersecurity for the Wider Good
Committed to Sustainability
Developing Cyber Skills for the Future
Ready to Take the Next Step?
We're here to help, so to speak with our team and learn more about how Bridewell can benefit your organisation, just complete the below form and one of our experts will be in touch.