Service Summary
Our highly qualified and experienced cyber security leaders work with regulatory bodies, helping shape the future of cyber security and will work alongside your teams to ensure your organization has the right management and capabilities in place to deliver cyber security programs of any scale or complexity.
Regardless of the level of seniority required, the duration of the project or the specific expertise needed, Bridewell can develop tailored approach and team to meet your needs. We have delivered many large-scale cyber security transformation programmes, enhancing cyber security posture but also driving the business change required for long term effectiveness.
Effective Engagement at the Board Level - Bridewell's consultants have vast experience in engaging the board level on cyber security matters.
Highly Qualified and Experienced - Bridewell has some of the world's most highly qualified and experienced cyber security experts, with specialists across cloud, IT, and OT environments.
Access to Wider Capabilities - All our clients can leverage Bridewell's wider cyber security capabilities whenever they are needed.
Flexibility - We recognize that often requirements change over time, we provide a flexible commercial model that enables you to enhance what services you consume from Bridewell, swapping services for areas possibly no longer required or a priority.
Complete Ownership of Programs - Bridewell will take full ownership of transformational programs to deliver business outcomes.
Public and Private Sector Experience - Bridewell has delivered a range of different target operating models across the public and private sectors.
Cost Certainty - Bridewell often works to a fixed price, deliverable-based engagement that provides cost certainty and guarantees that the requirements will be delivered at no additional cost.
Key Challenges Addressed

Organizations are often unable to hire and retain the leadership and senior management roles they need to provide clear direction for their cyber security spending and strategy.
This lack of strategic direction makes it difficult to implement the capabilities needed to mature their cyber security posture. This could range from leading a risk management programme to aligning with industry frameworks or delivering training to increase employee awareness.
With no one at the executive level to take responsibility and identify cyber security requirements, the wider organization will struggle to increase cyber resilience, reduce risk, or undertake a transformation program.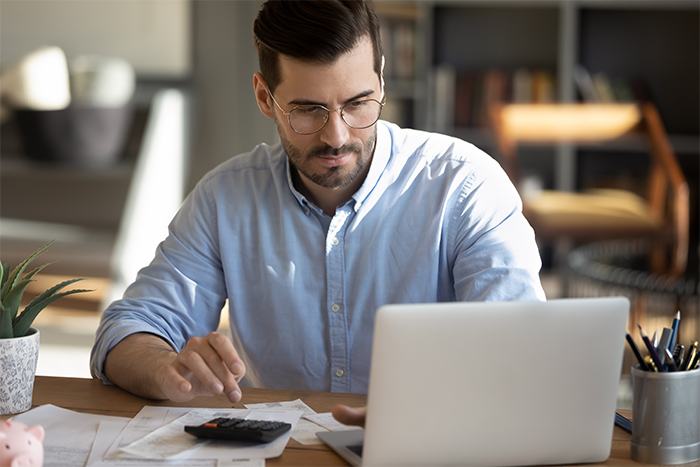 Key Benefits
Here are just some of the benefits of trusting Bridewell to provide you with Cyber Security Leadership

Reduce Hiring and Retaining Challenges
With Bridewell delivering leadership as a managed service, the hiring and retaining process is eliminated and our clients can focus on maximizing the value of their relationship with our consultants.

Incorporate Industry Best Practice
Having delivered consultancy and services across industry sectors and other organizations, Bridewell can utilize insights from our customers to ensure your organization benefit from the best approaches.

Demonstrate Cyber Maturity
Having Bridewell's consultants within your team immediately increases your cyber maturity and helps you articulate it to customers and stakeholders.

Scale Resources as Needed
By relying on Bridewell instead of recruiting and retaining staff, organizations can easily scale up and down in line with their current cyber security requirements.
Why Bridewell?
As one of the UK's largest independent cyber security service providers, we're trusted by some of the most highly regulated organizations to protect their data, reputation and business. With our industry-leading certifications and our customer-centric approach, we're optimally positioned to provide end-to-end cyber security services tailored to your business' individual needs.
Award-Winning
Agile and Responsive Delivery
Strategic Insight and Technical Expertise
An Extension of Your Team
Flexible Commercial Models
Trusted by Microsoft
24x7 MDR & Security Operations Center
Dedicated to Cybersecurity
Cybersecurity for the Wider Good
Committed to Sustainability
Developing Cyber Skills for the Future
FAQs
Here are some commonly asked questions about Cyber Security Leadership services. If you'd like to learn more speak to one of our team.
There is no one-size-fits-all answer. The responsibility for cyber security leadership in an organization depends on the size and structure of the organization, as well as the specific industry and sector in which it operates. In some cases, the responsibility may fall to the CEO or other senior executive, while in others it may be delegated to a Chief Information Security Officer (CISO) or another specialist.
A cyber security leader is responsible for the safety of an organization's information and systems. They work to protect against threats such as hacking, malware, and data breaches. They develop and implement security policies and procedures, and they train and educate employees on best practices. They also monitor the organization's network for activity and investigate any incidents that occur.
Ready to Take the Next Step?
We're here to help, so to speak with our team and learn more about how Bridewell can benefit your organisation, just complete the below form and one of our experts will be in touch.