Service Summary
By outsourcing your Data Protection Officer to Bridewell, you can pass full ownership of your data protection activities to a Bridewell DPO. This fundamentally simplifies the process of meeting data protection laws and reducing risk.
Optimise Your Strategy - Adopt a bespoke, best-practice approach to data protection, while Bridewell take full ownership of its implementation.
Ensure Regulatory Compliance - As well as being an expert in applicable data protection legislation such as GDPR, Data Protection Act, CCPA, LGPD, PECR, your Bridewell DPO can operate independently according to European Data Protection Board (EDPB) guidelines.
Coordinate All Data-Related Activity - Your DPO can manage a wide range of vital tasks, from Data Protection Impact Assessments (DPIAs) to the monitoring of data subjects, identifying potential breaches, privacy auditing, governance, privacy policy and more.
An Extension of Your Team - If your organisation already has an acting DPO, Bridewell can instead function as an additional resource to support the existing role.

Bridewell's data privacy experts have undergone extensive training and certification that offers significant data privacy expertise to any business. Not only does this allow them to support existing data privacy teams as they take over key data privacy responsibilities, it ensures they work as a seamless extension of your team to improve data handling processes for customers, suppliers, and employees.
Key Challenges Addressed
While many organisations recognise the importance of having a qualified and experienced Data Privacy Officer within their business, they are often challenged by a lack of quality DPOs in the market. The cyber skills shortage means that many currently lack the experience or qualifications to lead an organisation's current data privacy function.
Even for those that can find a DPO, having them work in-house isn't always a best fit scenario. To start, they lack independence from other business functions which can create a conflict of interest in data processing activities. Additionally, data privacy teams may become overly reliant on their in-house DPO which can reduce resilience if or when they are unavailable.
Given the reputational risks of noncompliance with regulators and the substantial fines they can issue, ensuring that your DPO role is filled by someone with the right skills and experience should be a priority for data privacy teams. Outsourcing your DPO to Bridewell presents a high-value alternative that provides tailored data privacy support from a trusted cyber security partner.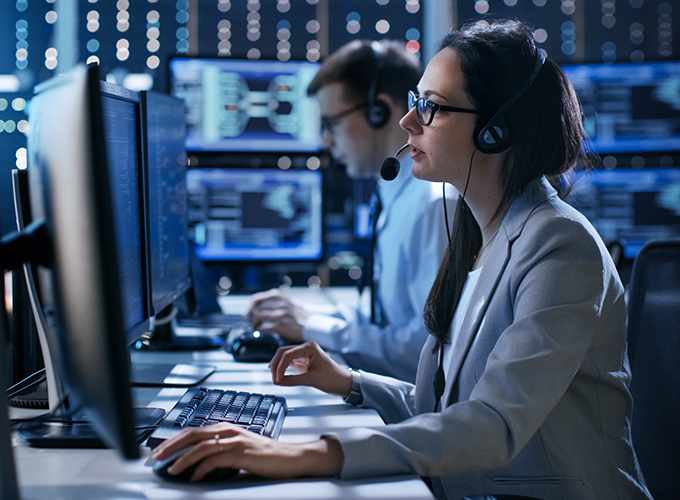 Key Benefits
Here are just some of the benefits of trusting Bridewell to assist with your data privacy compliance programme:

Comprehensive Data Protection
This includes a data privacy and cyber security management service that protects your enterprise in compulsory and non-compulsory environments alike.

Qualified Expertise and Industry Experience
Dedicated experts with deep industry experience providing DPO services across sectors will provide your business with a tailored data privacy programme.

Legal Assistance
Achieve your proposed data privacy outcomes with the support of a partner who uses technology to enable change rather than citing limitations.

Data Breach Response
In the event of a data breach, Bridewell will aid legal compliance by notifying the regulator within 72 hours and supporting your incident response.
How it Works
Bridewell's DPO as a service starts by understanding the specific data privacy and compliance requirements of your organisation. Bridewell will work with key internal stakeholders through a series of workshops to perform process mapping, review existing data processing agreements and update them with revised standard contractual clauses.
Once our certified data protection experts are embedded within your organisation, they will work in collaboration with relevant individuals to draft and execute International Data Transfer Agreements and complete Data Protection Impact Assessments that embed privacy by design into business change processes.
From here, Bridewell will draft and implement a range of relevant processes and procedures - such as Incident Management, Data Subject Rights, and more – to rapidly deliver the Data Protection Officer role. This is followed by a continuous optimisation of the role to ensure that it meets your data privacy needs as they evolve over time.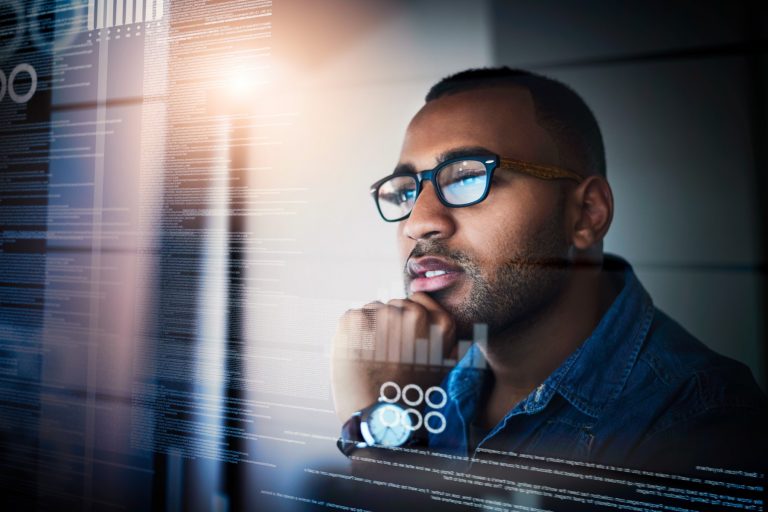 Key Features of DPO as a Service
Data Protection Compliance Monitoring
Advice and Insight on Data Privacy
Practical Training of Personnel
Data Protection Strategy Development
Planning and Recording of Activities
Maintaining Data Protection Plans
Assistance with Data Impact Assessments
Liaising with Supervisory Authorities (e.g. the ICO)
Why Bridewell?
As one of the UK's largest independent cyber security service providers, we're trusted by some of the most highly regulated organisations to protect their data, reputation and business. With our industry-leading certifications and our customer-centric approach, we're optimally positioned to provide end-to-end cyber security services tailored to your business' individual needs.
Award-Winning
Agile and Responsive Delivery
Strategic Insight and Technical Expertise
An Extension of Your Team
Flexible Commercial Models
Trusted by Microsoft
24x7 MDR & Security Operations Centre
Dedicated to Cyber Security
Cyber Security for the Wider Good
Committed to Sustainability
Developing Cyber Skills for the Future
FAQs
Here are some commonly asked questions about having a Data Protection Officer as a Service. If you'd like to learn more speak to one of our team
An outsourced DPO provides a dedicated, highly experienced professional who can tailor their extensive knowledge to the needs of your business. The result? A comprehensive, cost-effective, and fully accountable service that follows all policies and procedures and legal requirements applicable to your organisation. If you need a DPO to help your organisation rapidly handle typical DPO responsibilities – this is a cost-effective solution that should offer peace of mind.
It is highly recommended - whilst having a Data Protection Officer (DPO) may not always be a strict legal requirement, Supervisory Authorities stress the importance of organisations complying with the UK & EU GDPR, one of the requirements of which is to demonstrate accountability.
A Data Protection Officer is an independent and qualified expert in data protection, someone who is adequately resourced and reports to the highest management level in an organisation. They can help you operate within the law by advising and monitoring compliance, and hence playing a key role in your ensuring the effectiveness of your organisation's data protection compliance programme.
Yes - We offer bespoke training to Data Protection Officers to help them proficiently fulfil the role for their organisation as defined under the UK and EU GDPR. This can include key responsibilities and actions for the role, training on privacy law, the importance of accountability and transparency, and the difference between implementation and advising/monitoring. We can also offer similar bespoke training for other relevant individuals responsible for data privacy in their organisation.
Ready to Take the Next Step?
We're here to help, so to speak with our team and learn more about how Bridewell can benefit your organisation, just complete the below form and one of our experts will be in touch.
Related Data Privacy Services